Fine Art & Original Design
Bollington Printshop has accumulated 30 years of experience within the industry, during which time we have fine-tuned our extensive print services.
There are some instances whereby a piece of art can prove to be valuable. Over a sustained period of time, an art piece can become damaged due to overexposure to UV rays or air pollution.
Bollington Print Shop provides services that can safeguard your prized piece. Our team of specialists will scan and digitise your image to protect your image against any potential long-term damage.
Each and every one of our team is fans of, and appreciate the beauty of art. Therefore, we'll treat your artwork with the utmost care and attention.
It's not uncommon for artwork to be left in a family will or inheritance. Our service will ensure that your treasured art is protected for future generations to enjoy – the image can even be made into a greetings card or embossed onto a range of promotional items.
Digital Originals for Artists
Many artists will have experienced the frustration of exhibiting work and receiving a sales enquiry shortly after brandishing their work with a red sticker.
Bollington Print Shop is delighted that this inconvenience is now a distant memory, thanks to the introduction of our innovative service provided by our artwork digitising team.
We use a method tailored to each artist's requirements, that will facilitate a maximum return when selling a piece to an investor, in turn, maintaining the exclusivity of an original piece of art.
There is no minimum print order attributed to this service; our customers will be able to enjoy the benefits of excellent quality prints, without the burden of additional versions. Moreover, due to the unique, highly-skilled nature of the process, your Digital Originals will command a premium sales price.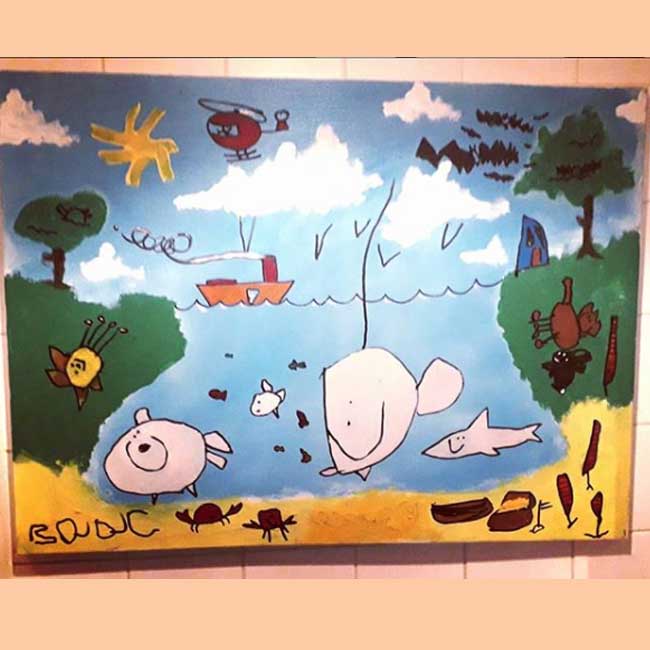 While technological developments have undoubtedly changed the face of contemporary design, the demand for original hand-drawn pen and ink sketches and designs remains to supplement computer-generated designs.
Bollington Print Shop offers integrated artwork and design services, with our methods suiting a variety of requirements.
How can I pay?
We are happy to accept payment in the form of cheques, debit cards or cash. We also take credit cards (a 2% surcharge can apply). Should we require an upfront deposit you will be notified at the point of quotation. All our online payments are conducted through one of our trusted and secure online payment gateways; WorldPay, PayPal or Stripe. Payment is required on collection or within the specified invoiced date. Late payment fees may apply.
There is something wrong with my order, what do I do?
We work hard to make sure you order is produced to our high standards. In the unlikely event that you find something wrong, please contact us and explain the issue within 5 days of receiving your order. We'll do our best to resolve it to your satisfaction.
Can I cancel my order?
You can cancel your order but it shall be at our discretion as to whether you will be charged for any work done up to the point of cancellation following acceptance of a quote.
What if I want to print something which is not a normal print size?
What if I want to print something which is not a normal print size?
How do I see a proof of my order before printing?
If we have designed your artwork we shall email you a proof for your approval before going to print. If you require a printed sample we are happy to do this for you too. Please note that some more complex products may require payment for a printed sample eg foiled products
Are you papers environmentally friendly?
All our material for digital printing are FSC approved; we can offer some fantastic eco-friendly products like "Ellie-poo paper" and "seeded paper"!
Visit Us
We are located in the heart Bollington at
The Old Stables,
Queen Street,
Bollington, SK10 5PS
Call us
01625 574828
Email us
| | |
| --- | --- |
| Monday | 10am-5pm |
| Tuesday | 10am-5pm |
| Wednesday | 10am-5pm |
| Thursday | 10am-5pm |
| Friday | 10am-5pm |
| Saturday | 10am-5pm |
| Sunday | 11am-4pm |